A FAMILY OF FLAVOUR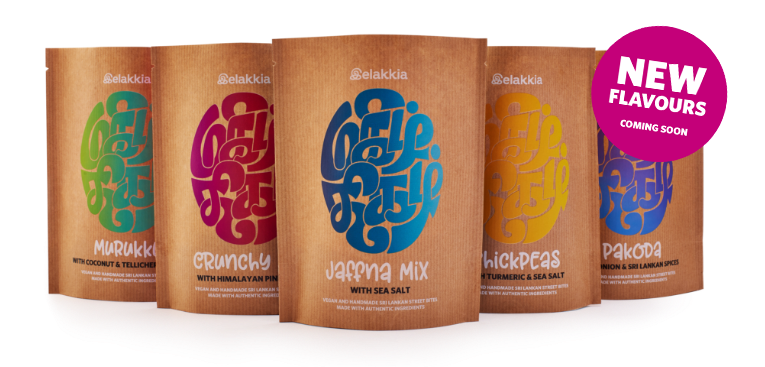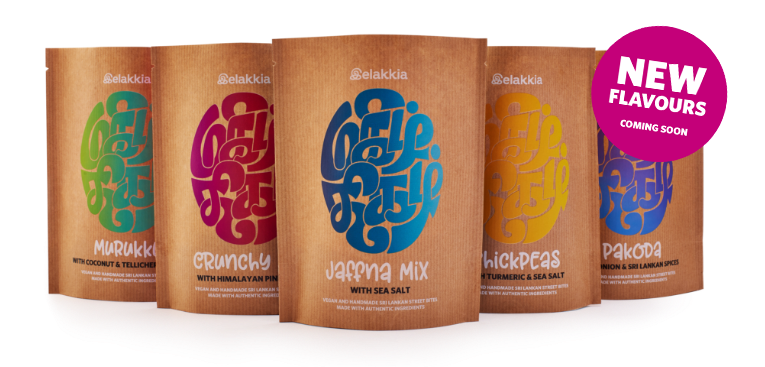 Our vegan and handmade Sri Lankan street bites are made with authentic natural ingredients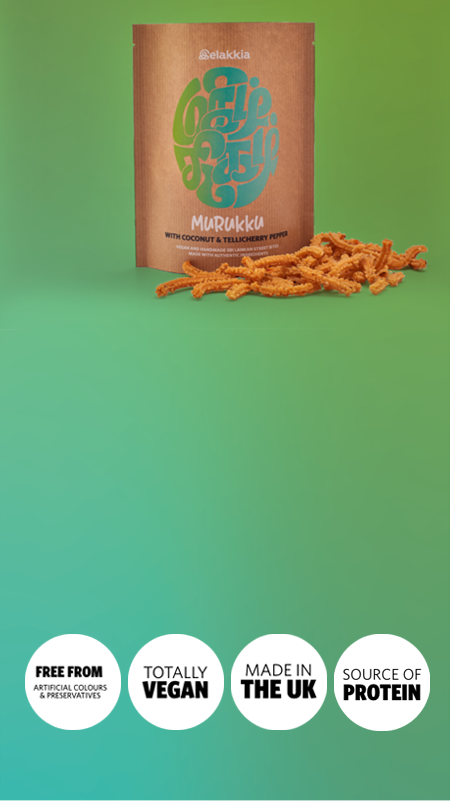 MURUKKU
Tamil for 'twisted', these crunchy celebratory bites are brought to life with sweet yet cooling Coconut and fiery Tellicherry Pepper. Enjoy!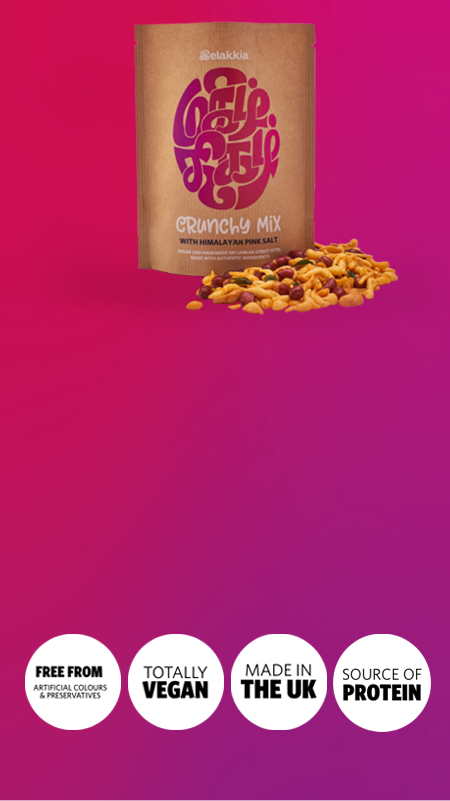 CRUNCHY MIX
Sometimes it's the simpler things that give the most pleasure. Mild spice and Himalayan pink salt, make this a favourite for Sri Lankan families.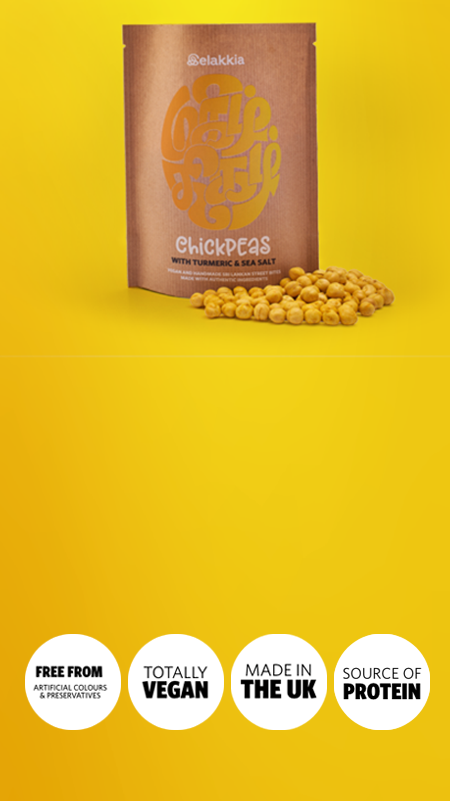 CHICK PEAS
Deliciously healthy snacks made to a traditional recipe, packed with flavour and rich in protein. Tasty AND good for you? Yes please.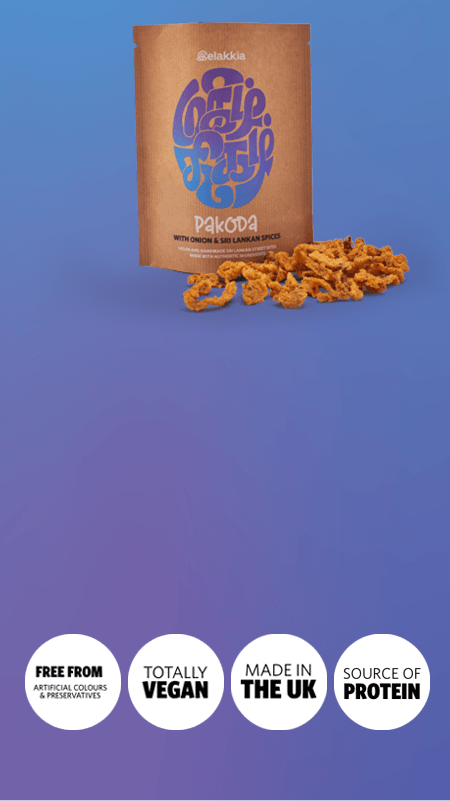 PAKODA
These traditional Sri Lankan street food favourites are rich in protein and high in flavour. Each little fritter has been mixed with chickpea dough, crushed chilli, garlic flakes and fennel seeds. Try them with a cold beer or long drink. And relax…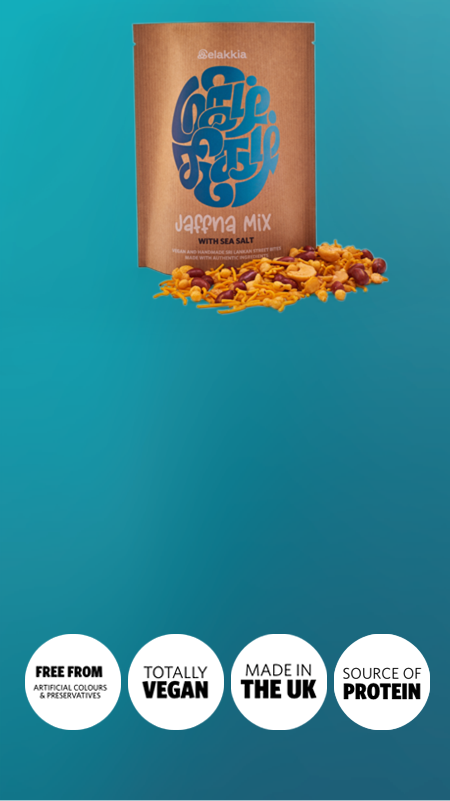 JAFFNA MIX
Reflecting the regions seawater coastlines, made with fried gram flour, nuts, and seeds, blended and garlic undertones. Dive in!
Born in Sri Lanka
Over 30 years ago founder Siva and Selvi brought Sri Lankan flavours to the UK and started making snacks for family and friends. Now we're bringing these same flavour to you. Enjoy!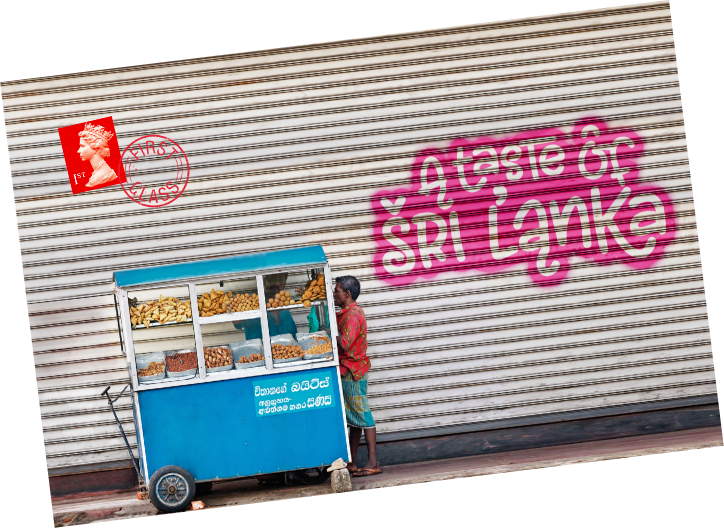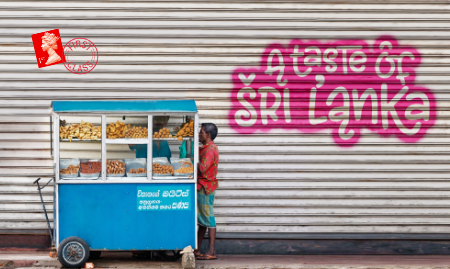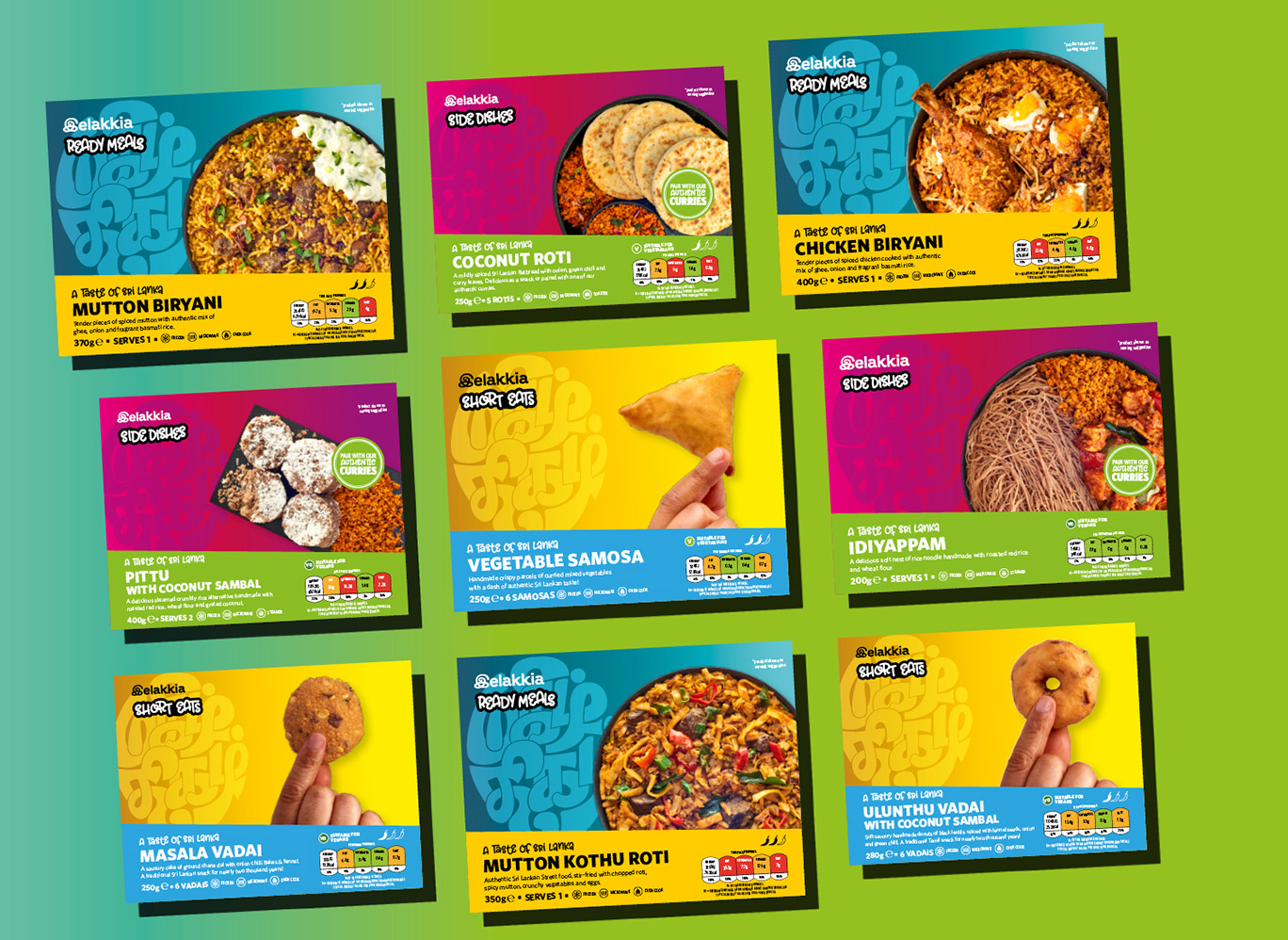 Check out our Frozen Range
Whether a ready meal for one or short eats to share with family and friends there's something for everyone. Vegan & vegetarian dishes are included.
All our products come in recyclable trays, sleeves and are easy to cook from frozen in minutes. Hit the contact us button below to ask for more info.
Contact us